$9.99
$25.00
Aloe Jelly Anti-Acne face Mask
 Bella Dunya Aloe  Jelly Anti-Acne Face Mask has a quality formula that smooths texture while minimizing pores and clarifying blemishes.  Pro tip: put this baby in the fridge 
what is it?
A Jelly face mask formulated with aloe and other acne fighting ingredients to clear blemishes without over drying skin. Uniquely formulated with aloe and a soothing antioxidant blend of green tea extract, Hemp Jelly will reveal the look of a more even, radiant baby-soft complexion. Apply it all over or just to the problem areas. Either way it will clear up your skin while keeping the rest of your face looking fresh
Product facts
Form: Face Mask
Size: 2 OZ 
How to use
Apply a generous coat on clean skin. Allow mask to remain on for 10 minutes. Rinse with cool water. For a very cool treatment, refrigerate product. For an intensive treatment, apply a thin layer as the last layer of skincare and leave on overnight. Use three to four times a week.
Key ingredients
VITAMIN E:  Has been proven to boost collagen production (reducing wrinkles and preventing fine lines), speed cell turnover (evening out discoloration and brightening skin tone) and unclogging pores (making them look smaller and reducing acne).
FULL INGREDIENTS : Organic Aloe Gel, Phenoxyethanol, Glycerin, Witch Hazel , Green Tea Extract, Vitamin E
BIODEGRADABLE cosmetic GLITTER BioGlitter mix; fine to chunky plant-based eco glitter + aloe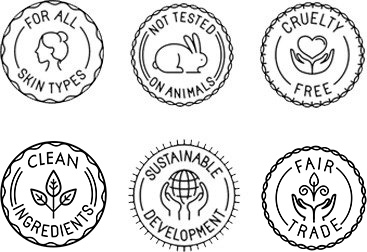 Benefits
Helps clear acne prone skin, treats blemishes, smoothes texture, hydrates skin
CLEARING

HYDRATING

RETEXTURIZING

SMOOTHING